INTRODUCTION
FEATURES
TUTORIALS
ADVANCED
API
Remote Terminal
The Remote Terminal is accessible from the Devices page, and allows you to launch a remote terminal session to your Raspberry Pi. This is similar to an SSH session, but more convenient because it runs directly in your web browser and does not require the installation of any special software.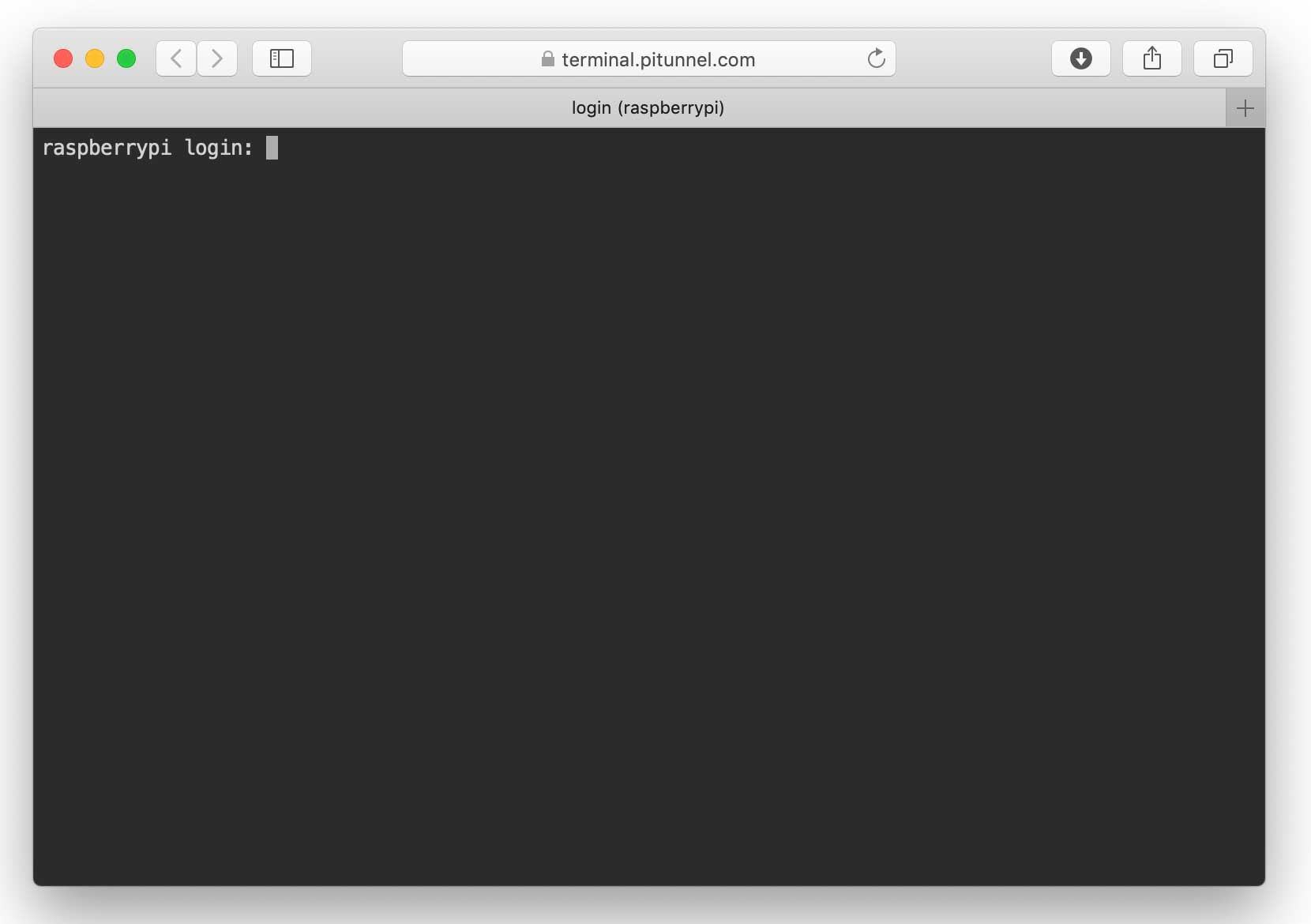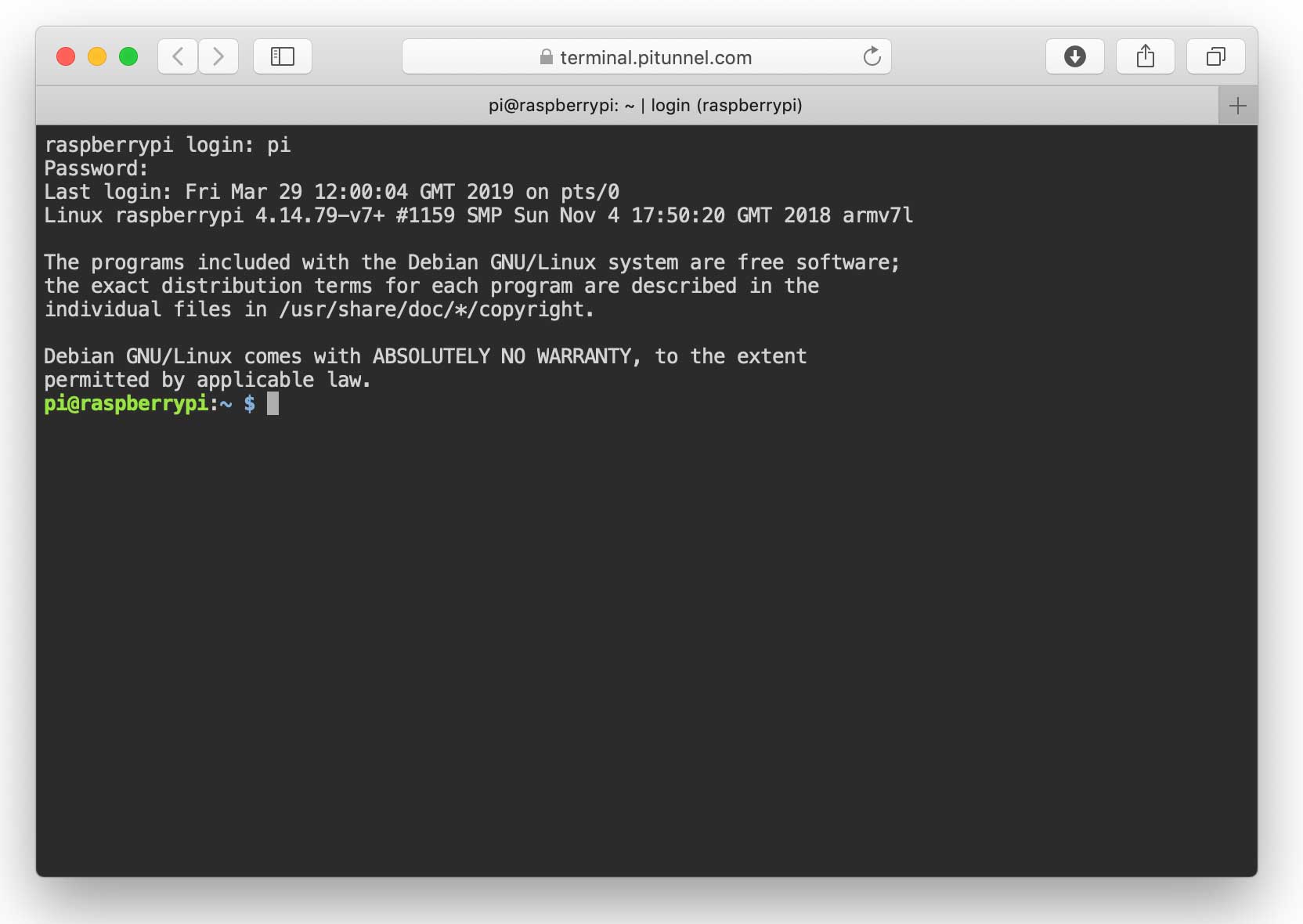 The above screenshots show the Remote Terminal window before and after login.
How to Log in to Remote Terminal
You need to enter the login username and password for your local Raspberry Pi user.

For example:
Username: pi
Password: raspberry
It is
highly
recommended that you change your default password on your Raspberry Pi for security.
Please note that the password will not display as you type for security reasons, but will still work once you press the Enter key.
Next:
Custom Tunnels