INTRODUCTION
FEATURES
TUTORIALS
ADVANCED
API
Device Monitoring
The Device Monitor is the best way to know that your Raspberry Pi is up and running correctly. It shows all your device's vital information and you can view it on the PiTunnel website wherever you are. It updates every few seconds and shows information such as whether your device is Online, its CPU & Memory usage, Temperatures and Hardware & OS info.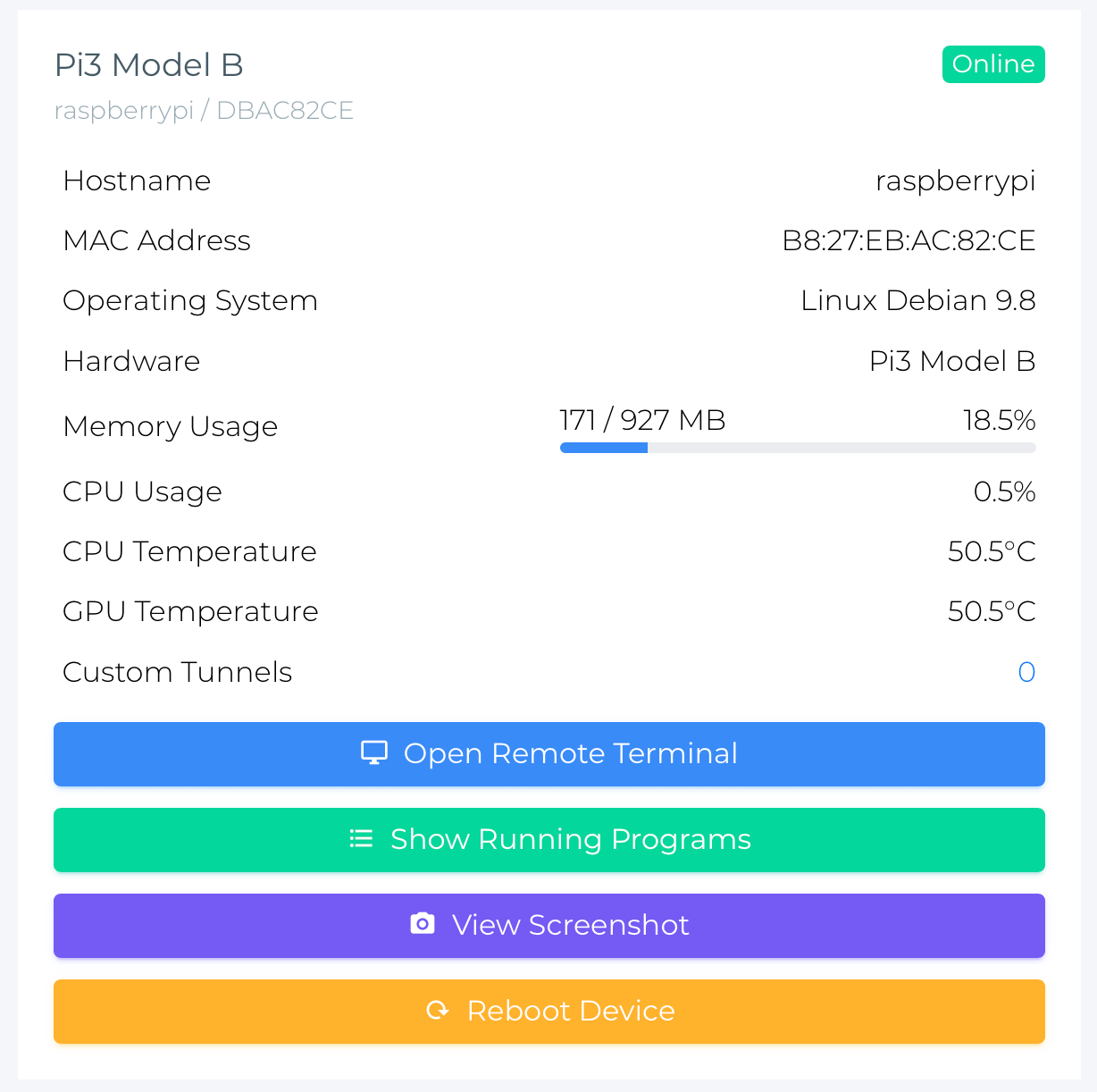 An Online device is active and connected to the internet. An Offline device is either powered off, not connected to the internet or having connectivity difficulty.
If your device is powered on and connected to the internet but not showing Online, then please reboot your device or power it off and on again.
The Device Monitor also allows you to do the following:
Launch a Remote Terminal session.
View a list of Running Programs/Processes
View a current screen shot of your device's screen
Reboot your device, in case it is not working correctly
Set up Device Alerts for things like your device going offline, low memory/disk, high cpu and temperature.
Next:
Remote Terminal